About Pirinplace
Pirinplace is a modern complex with apartments.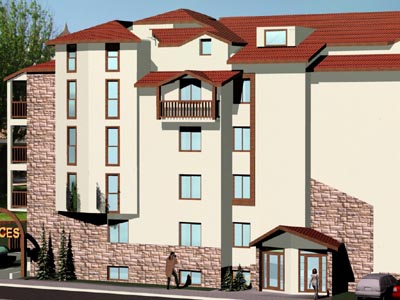 The facade is in a typical for the region style. A very beautiful and neat building.
It is situated in a quiet and calm place in the centre of Bansko.
It is surrounded by other apart-hotels. In a short distance there are the prestigious four-star hotels-'Orpheus' and 'Pirin'.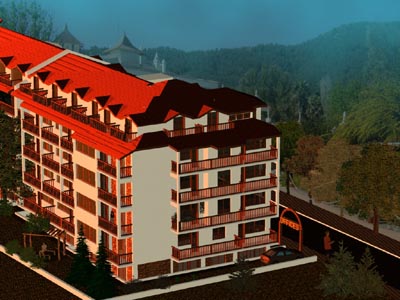 The lifts are only 10 minutes walking distance.
It is built with quality materials.
The apartments are made of red bricks, aluminum joinery, the outside doors are armored, and they have also inside doors.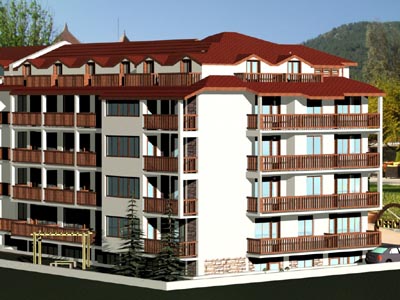 The building is isolated with high quality heat and hydro isolating materials.
The builder is 'Glavbolgarstroy'-one of the biggest building companies in Bulgaria.
The apartments are situated at 2500sqm built terrain.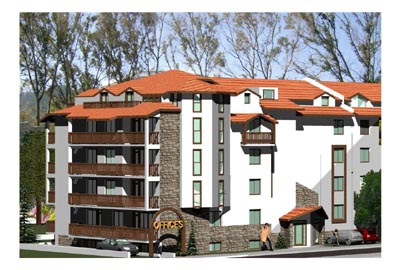 Basement apartment-half of it is in the ground and it has an English type yard. Four floors and another under-roof floor.
It has the following apartments: Basement | 1st | 2nd | 3rd | 4th | Under-roof floor